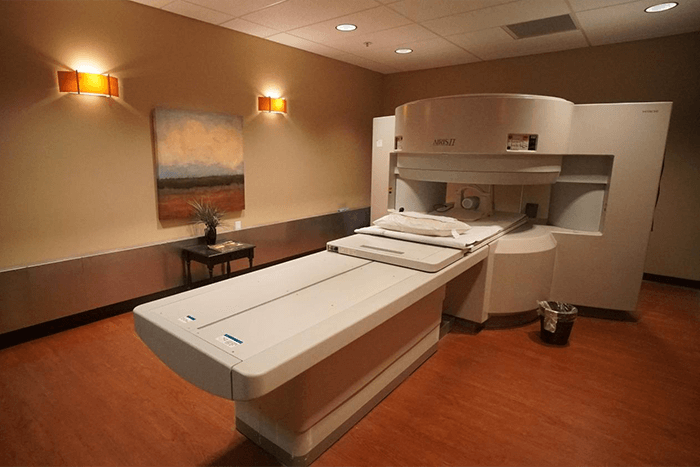 FORM Open MRI is conveniently located in the newly built, modern Farwell Medical facility in the heart of Fremont, California. We feature an exceptional and highly trained staff and the latest Open MRI technology that delivers fast results.
FORM Open MRI uses the Hitachi Airis II High Performance Premium Open MRI system, which has a unique "open-air" design with access from all four sides to minimize patient claustrophobia and anxiety. The permanent magnetic technology provides outstanding image quality, while the fast and powerful gradient advanced digital RF system and anatomically specific coils ensure more flexibility and more detailed images than previous technology. We encourage you to stop by and see our Open MRI in action.
Our team of world-class, board-certified radiologists provides accurate and prompt interpretations within 24-48 hours. Patient images are easily transferred to referring physicians and health care facilities.
FORM Open MRI offers flexible office hours from 8:00 a.m. – 4:00 p.m. and in most instances, we can accommodate same-day appointments. Our staff speaks Spanish and Russian. We can verify insurance coverage and benefits in-house for patients who need to be pre-authorized before their appointment. We also offer payment plans for our cash pay patients.
Our Open MRI is primarily used to scan musculoskeletal areas, the central nervous system, and can scan the whole brain without contrast. The Open MRI's excluded areas include the abdomen and internal organs.